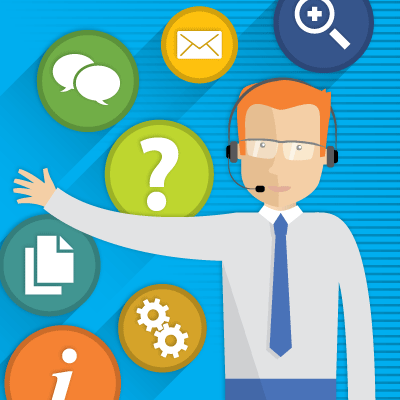 We offer free, monthly webinars to present GoldSim features and applications. Upcoming webinars are listed below. If you would like to be placed on our Webinar Mailing List to be reminded every month of the upcoming webinar, contact us.
All webinars are recorded (and posted to the site within a day or two), and these provide an excellent resource for learning about GoldSim features and applications.
Materials and video recordings of past webinars are available on our Webinar Archive Page.
Next Webinar: Organizing GoldSim Models
Notice: We changed the session time for the second webinar sessions, which has historically been Thursdays at 4PM PST . Now we will hold the first presentation at 4PM PST on Tuesday, followed by a second session at the same time as before: 8AM PST on Thursday. As usual, we will present the webinars on the last week of each month, unless otherwise notified.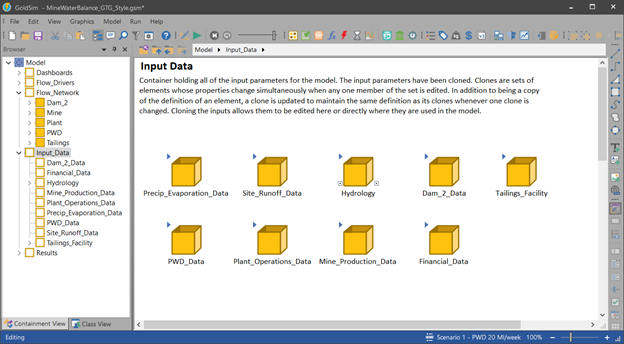 Model organization is one of the most important aspects of your model. Without it, your readers will be lost, unable to make sense of how the model is set up. This can lead to many extra hours of time in debugging and making changes to the model. Because it is so easy to add elements to a model, if you don't spend time organizing the model, you could end up with a large space of jumbled elements thrown across the graphics pane.
This presentation will demonstrate some important design considerations that impact the structure of your model. There will be an emphasis on ideas related to building water management models but the basic concepts are applicable to all types of models. The following topics will be covered:
Choosing appropriate elements
Graphics pane layout
Using Containers
Organizing input data
System model and information references
Model results
Presented by: Jason Lillywhite
Presentation Times:
23 March 2021 4:00 PM - 5:00 PM PST
25 March 2021 8:00 AM - 9:00 AM PST
If you would like further information about this topic, please contact us via the GoldSim Help Center.
We are currently taking suggestions for topics covered in our future webinar schedule and we would love to hear about it. Please send suggestions to us here.
Alternatively, you can always post ideas in our Forum.
2021 Webinar Schedule
Below is a listing of our webinars that are scheduled for 2021:
Jan - Working with Monthly Data in GoldSim - view recording
Feb - Calculating statistics of time series outputs - view recording
Mar - Organizing GoldSim models (with emphasis on representing a flow network)
Apr - Troubleshooting GoldSim Models (tips on how to find the source of a problem in complex GoldSim models)
May - Phreeqc with GoldSim-Python interface (guest speaker Ted Eary)
Jun - Simulating lake water temperature using the "rTemp" model
Jul - TBD
Aug - Introduction to Contaminant Transport
Sep - Non-point pollutant buildup and washoff model
Oct - Simulation of Thermodynamic Components
Nov - Quantifying uncertainty of model input parameters
Dec - TBD
If you have a suggestion for a webinar topic, please contact us.